TCG Profile: Freelancer - Dante's Freelancer
Card Stats
Deck
Good
Attack
3
Defense
5
Hero Type
Major Hero
Type
Draco-Titan
Set Information
Rarity
Common
Set ID
OAL-007
Card Text
Power
Unblockable
Joust - I can move up to three zones forward.
Flavor Text
Dante and Lok each have a Freelancer Titan that has adapted to his personal style.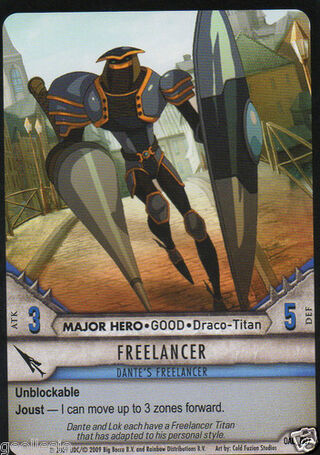 Community content is available under
CC-BY-SA
unless otherwise noted.