TCG Profile: Bulreguard - Purebred Hero
Card Stats
Deck
Good
Attack
0
Defense
0
Hero Type
Minor Hero
Type
Gaia-Titan
Set Information
Rarity
Rare
Set ID
OAL-033
Card Text
Power
I get +X ATK/+X DEF, where X is the zone I'm in.
Flavor Text
He's an integral part of the Huntik Foundation formula.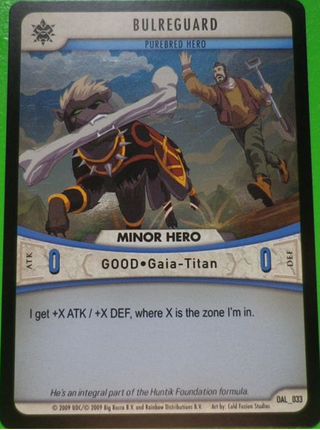 Community content is available under
CC-BY-SA
unless otherwise noted.