TCG Profile: Fire Kappa - Beacon for a Beating
Card Stats
Deck
Good
Attack
2
Defense
2
Hero Type
Minor Hero
Type
Yama-Titan
Set Information
Rarity
Common
Set ID
SAS-056
Card Text
Power
Defender - If I'm in combat, all enemy attacks must be aimed at a single hero or obstacle.
Flavor Text
The Fire Kappa derives its strength from the magical fire on top of its head.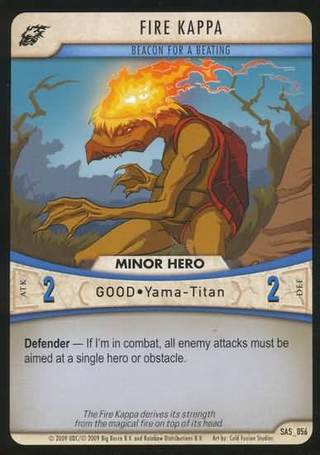 Community content is available under
CC-BY-SA
unless otherwise noted.