TCG Profile: Flashbulb
Card Stats
Deck
Evil
Action Type
Exhaust Action
Set Information
Rarity
Common
Set ID
SAS-130
Card Text
Power
Draw a card. Stun target enemy hero.
Flavor Text
A clever Seeker achieves victory without fighting just for the sake of fighting.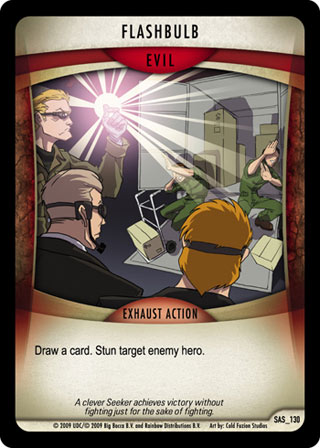 Community content is available under
CC-BY-SA
unless otherwise noted.