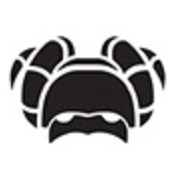 I'm new to this so um, yeah.
As my username says, i'm a fan of the titan sorcerell. It's. just that i love magic, wizards, sorcerers, and stuff. I also used to play wizard 101.
Alright, so... I'll do what the thing up there says.Sorcerell298 05:14, June 16, 2012 (UTC)
Policy Update

The Huntik Wiki policy section has been updated
The Huntik Wiki policy section and help section have been updated to give a more detailed and up-to-date look at what is common practice on the Huntik Wiki. This message is just to let you know what's been changed. Some more impacting policies are provided in detail below.

Help and Policy Section

| | | |
| --- | --- | --- |
| Basic Editing | Wiki Policies | Community |
Copyright Policy
The Copyright Policy is mandatory to follow. Text may not be taken from another source without express permission, and any such text must be quoted and properly cited. Plagiarized content is subject to removal.

Image Policy
The Image Policy is a subsection of the Copyright Policy and is also mandatory to follow. All images added to the Huntik Wiki, including personal images, must include proper license and source information. Files which lack this information may be subject to deletion.

Titan Stats Policy
The Titan Stats Policy deals with how Titan attack and defense stats are treated on the Huntik Wiki. All stats must be verifiable. Precedence is given to series information. If no series information is present, the lowest stat from the Trading Card Game should be used. If no information is known, no stat information should be added.
Sincerely, the Huntik Wiki Administrative Council:
:: Lhikan634 | Quilafa | Nitram 86 | Seeker11299 :: 03:10, May 15, 2013 (UTC)
Community content is available under
CC-BY-SA
unless otherwise noted.